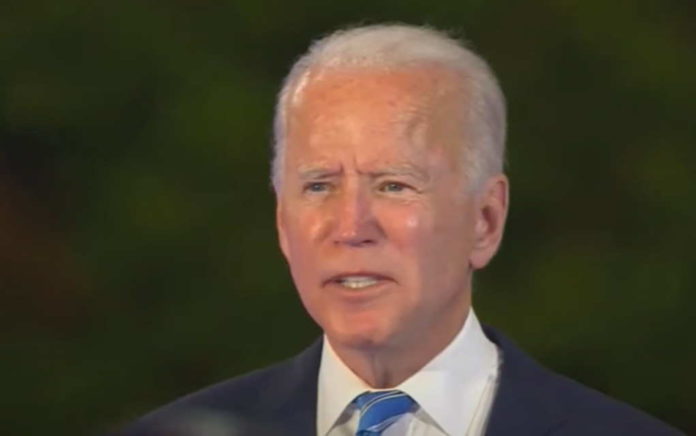 Concerns about Biden's ability to lead the country are shared by millions of Americans. And things are just getting worse.
And Biden freaked out when he was posed with this one simple question.
President Joe Biden has not performed well in front of the camera in almost two years.
It's practically difficult for Biden to complete interviews without droning on about unrelated topics that weren't brought up.
He has trouble with using teleprompters.
Millions of Americans now doubt his mental fitness to serve as president as a result of this.
Joe Biden was directly questioned about his thoughts on Americans questioning his mental capacity when appearing on 60 Minutes.
His reply was, to put it mildly, odd.
He speaks slowly and haltingly, which simply adds gasoline to the flames of the initial query.
Examine it below:
60 Min: "What do you think of people who say you are unfit for the job of president?"

Biden: "Watch me… The proof of the pudding is in the eating." pic.twitter.com/zprca33lLi

— Greg Price (@greg_price11) September 19, 2022
The majority of that response was utterly absurd.
It's a touch odd that Biden answered a question about his mental health by rambling nearly incomprehensibly.
Even a former White House physician for Donald Trump and Barack Obama recently questioned Biden's mental state.
Former White House physician and U.S. Representative from Texas Ronny Jackson made the claim on Fox News that the situation is just getting worse.
Joe Biden's behavior is getting more and more bizarre. His cognitive decline is on full display, and it's only getting worse. He needs to take a cognitive exam immediately or leave office. EVERYONE knows something's wrong! pic.twitter.com/KmEl4xbBM1

— Ronny Jackson (@RonnyJacksonTX) September 18, 2022
Even though his first term is just halfway over, everyone can see how poorly Biden is performing.
The vast majority of Americans, according to polls, think that Biden won't seek reelection in 2024.
Even the Democratic Leftist base opposes him running again, mostly due to his clear mental deterioration.
The Democrats are now in a lose-lose predicament.
In 2024, if they put Biden up for reelection, he might suffer a crushing defeat at the hands of a popular Republican like Ron DeSantis or a resurgent Donald Trump.
However, the Democrats lack a suitable substitute for him if he decides not to run.
The American people would see right through their antics of using Biden to remove Trump from office and Kamala Harris would lose to a paperweight.
But one thing is certain. By supporting Biden in 2020, the Democrats put themselves in this situation.
Stay tuned to The Federalist Wire.