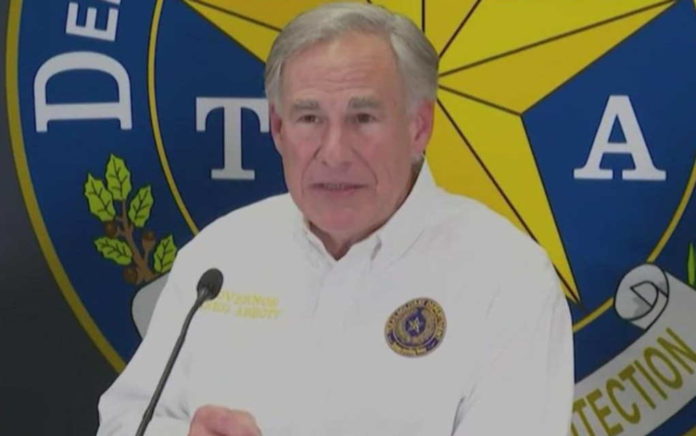 One of the worst mistakes made by President Biden's administration was the tragedy at the southern border. Unprecedented levels of unlawful crossings and insecurity are present along the southern border.
Republican conservatives are taking matters into their own hands. Now, Greg Abbott, the governor of Texas, just took a move that prompted Joe Biden to erupt in wrath.
That Democrats don't care about protecting the southern border has become glaringly evident.
Some even contend that the current state of unrest at the southern border is not a failure of the Biden administration since they actively favor it.
Conservatives, though, have had enough.
And in response to the Biden administration's "do nothing, say nothing" stance, some Republicans are speaking out for their own states and local communities.
Greg Abbott, the governor of Texas, is one of these Republicans and recently claimed that his administration had just finished busing its first group of migrants to Chicago, Illinois.
As Mayor Lori Lightfoot and other Chicago Democrats have emphasized, immigrants of all legal statuses are welcome in Chicago.
Greg Abbott is therefore merely complying, it seems.
As per The Daily Wire:
Governor Greg Abbott (R-TX) said Wednesday his administration bussed the first group of migrants north to Chicago in response to the border crisis that has overwhelmed Texan communities.

Abbott said he would add the Windy City to the list of drop-off locations, which have included Washington, D.C., and New York City. He argued that it would provide "much-needed relief" to the state's border towns overrun by a massive influx of people pouring over the southern border.
Democrats claim that by figuratively busing refugees to Democratic-majority cities, Abbott is being too facetious.
But Abbott simply accepts these Democrats' word for it.
Democrats should have no problem allowing illegal immigrants into their communities if they honestly believe that they should welcome everyone into the United States and their community, regardless of whether they entered the country illegally or have recent criminal histories.
Even by busing the migrants for them, Abbott is helping them.
We all know that the Democrats are solely interested in seeing illegal immigrants enter the country from the south at the expense of Republican states like Texas.
And in exchange, Democrats can use their "everything is free" platform to court immigrant voters.
However, when the Democratic politicians are forced to face even a small portion of the consequences Texas is, they give up on the concept.
It is the height of hypocrisy.