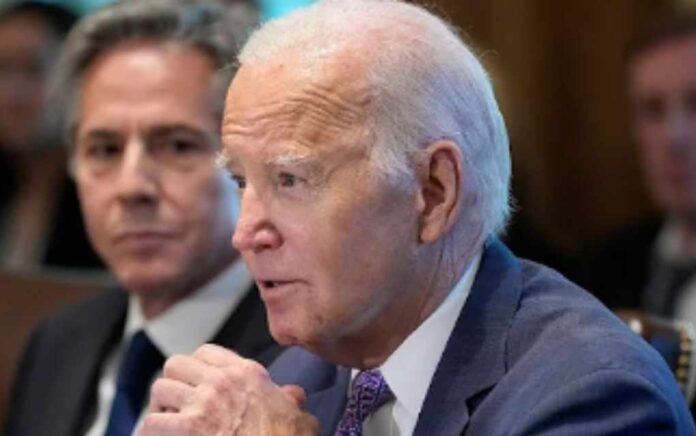 Joe Biden's family is chock-full of scandals. But now one of them is paying the ultimate price.
And the White House is turned upside down after a member of First Family is kicked out.
It seems like no matter what the President does, the White House is always trying to put out his fires.
This was certainly the case not long ago, when his dog, Commander, bit a member of the Secret Service.
That was the 12th recorded time that the 2-year-old German shepherd had bitten someone.
White House staff have noted that the dog creates a dangerous workplace environment and that he's bitten more people than the 12 that have been documented.
"We're beyond the point of worrying about trust being broke. We have to speak up," a source close to the Secret Service said.
On Secret Service personnel have said working around Commander is "dangerous" and "hostile."
The German shepherd has even sent one of the people he's bitten to the hospital because of the severity of the bite.
But now, White House personnel no longer have to worry about the fear of being attacked by the First Dog, as he's officially been sent away.
BREAKING: Biden's dog, Commander, removed from White House after series of biting incidents https://t.co/6rRs332kdq

— Fox News (@FoxNews) October 5, 2023
"Commander is not presently on the White House campus while next steps are evaluated," Elizabeth Alexander, First Lady Jill Biden's spokeswoman, said.
"The president and first lady care deeply about the safety of those who work at the White House and those who protect them every day. They remain grateful for the patience and support of the U.S. Secret Service and all involved, as they continue to work through solutions."
This isn't the first time one of Biden's dogs have been sent away from the President's residence.
Their other German shepherd, Major, was sent away a few years ago after he too bit Secret Service agents.
The First Family had explained that they were going to try and conduct different training styles, including new leash protocols for Commander, to help limit his biting.
But it looks like the Bidens either failed at that or simply didn't try since the dog is clearly unhinged.
It shouldn't really shock anyone that Joe Biden can't get a handle on one of his pets.
His ability to show just how lousy of a dog owner hes is, can be equated to how poorly he's able to run the country.
Stay tuned to The Federalist Wire.