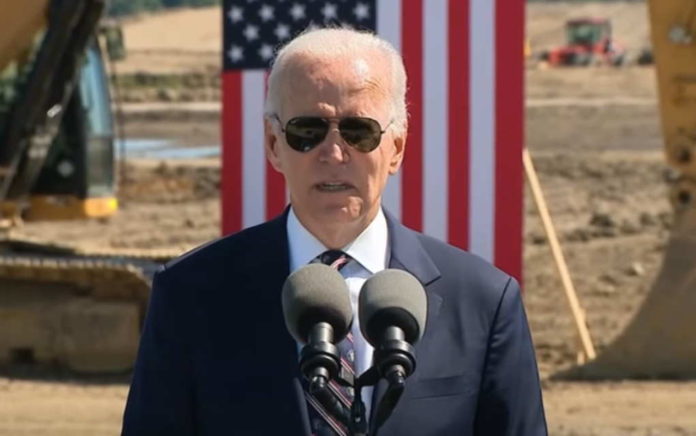 The Biden family is corrupt, as any American who has been paying attention is aware. Their legacy includes Hunter Biden's widespread criminal behavior and unscrupulous business operations abroad.
And after this shocking report, Joe Biden was left helpless.
There is no denying that Joe Biden's presidency has been a complete failure.
He has suffered a sharp decline in his popularity in less than two years. In addition to the disastrous exit from Afghanistan and the border situation that many Americans view as an invasion, he presided over the largest increase in inflation in decades.
Furthermore, he labels as extreme extremists any American who backs the former president Trump or disagrees with the Democrat Party stance.
When Joe believed things couldn't get much worse, a damning report was suddenly thrust in his face.
As many people are aware, the FBI hid the Hunter Biden laptop story throughout the 2020 presidential election in order to help the Bidens. They even acknowledged that they were concerned about how it would affect the election's outcome.
Because of a significant effort to conceal the incident until after the results were in, Joe Biden was able to win the presidency and believed the incident would be forgotten. But he was totally mistaken.
Numerous FBI informants have accused Joe Biden and the organization of stifling news and inquiries into the laptop over the past six months.
And voters seem to be responding to them.
Voters want to know what happened, according to a recent Rasmussen poll.
According to Breitbart:
Hunter's laptop from hell story has remained relevant over time. In March, Rasmussen found 66 percent of voters believed the story was important, including 48 percent who said it was very important, four points less than September's findings. Thirty-one percent said the story was not important, while 15 percent said it was not important at all.

The poll also found that 50 percent of unaffiliated voters believe President Joe Biden would have lost the election if the establishment media had "fully reported" the contents of Hunter's hard drive. Sixty-six percent of Republicans and 27 percent of Democrats also agree with the unaffiliated voters.
Additionally, Joe Biden and his team have lied in front of Americans by saying that Joe was not involved in the family business at least seven times.
But the public was not duped by that.
According to the same Rasmussen poll, 47% of respondents (or 62 percent) "believe it's likely that Joe Biden was consulted about and perhaps profited from his son Hunter's overseas business deals, including at least one involving a company in mainland China, including 47% who think it's Very Likely."
Joe has nowhere to run this time; no amount of smoke and mirrors will help.