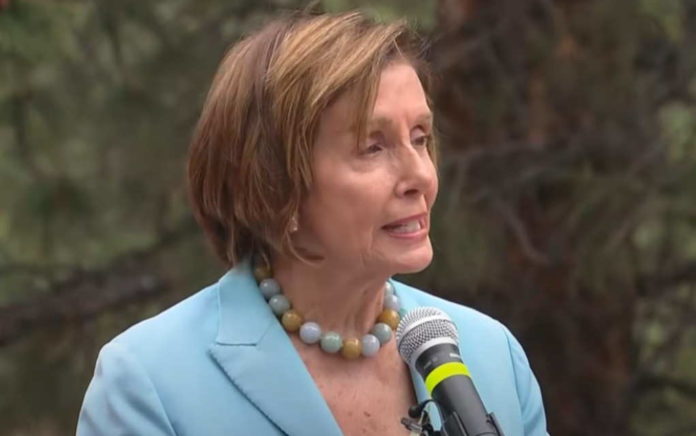 With an iron grip, House Speaker Nancy Pelosi (D-CA) strives to control the House. She constantly coerces her Democratic lackeys into doing her bidding.
But when a Democrat congressman made this startling disclosure, Nancy Pelosi erupted in wrath.
For the Democrats, Joe Biden's first 1.5 years in the White House have not gone well.
Democrats who are running for office around the nation have stated that they are purposefully keeping their distance from him.
And with good reason.
Since the Biden administration's gaffe in Afghanistan, the nation has had to deal with one problem after another.
Being a Democrat politician now is much less popular than it was even a few years ago as a result.
Tim Ryan (D-OH), a Democrat in Congress, recently acknowledged that the Democratic Party's reputation has deteriorated in his home state of Ohio.
Fox News states:
"One thing Ryan's ads do not emphasize, he is a Democrat and often votes with President Biden," CNN's chief congressional correspondent Manu Raju noted while introducing his interview with the Senate hopeful running in a state Trump won by 8 points…

"Yeah, well — I mean, the Democratic brand, as we know, and you and I have talked about this for a long time, is not good in a lot of these places," said Ryan. "And I tell people, look, I'm an American. You're an American."
There is little doubt that Speaker Pelosi won't like that.
She fights to uphold the extreme Democratic establishment's old guard and will never concede that the Party has ever come off poorly.
Though Tim Ryan is correct.
And J.D. Vance, Tim Ryan's rival for the Republican nomination for the Senate, has seized the chance to both support Ryan and call Ryan out for being a faux moderate.
J.D. Vance stated during a radio interview on Fox Across America that "Tim Ryan's entire problem is that he's a fake moderate. His voting record is 100 percent with Nancy Pelosi and Joe Biden. He is a lockstep liberal Democrat. And yet in his TV commercials in the state of Ohio, he pretends that he's some sort of independent conservative."
Tim Ryan was still being criticized by Vance for supporting the recent IRS militarization and voting to raise taxes on the middle class.
Vance is accurate. Democrats around the country who don't want to be affiliated in any way with Joe Biden include Tim Ryan as just one example.
Because of Biden's disastrous performance as president of the United States, being a Democrat is now detrimental to your prospects of winning an election.
But we can't let these fake Democratic "moderates" as J.D. Vance has done, get away with posing as conservatives to win votes.
Americans were sold on Biden as a moderate Democrat, but he has actually been the most autocratic leader we've seen in recent memory.
We've gotten nowhere thanks to Biden, as you can see.