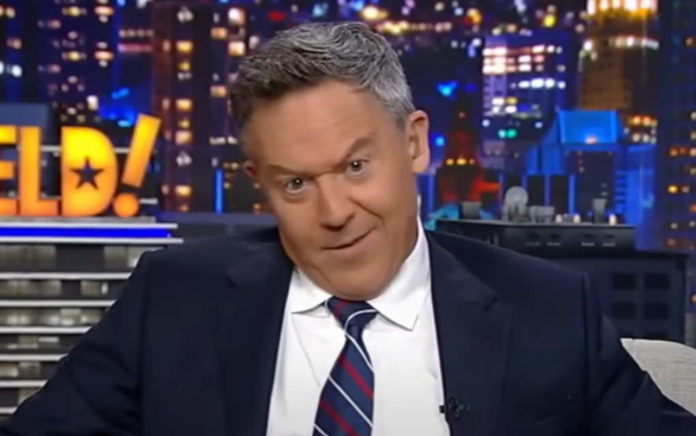 Americans are becoming absolutely fed up with the Fake News Media. Because of this, Americans are increasingly relying on alternative, specialized news sources.
And now here's the report that predicted disaster for CNN.
Over the last three or four years, Greg Gutfeld of Fox News has experienced a meteoric rise in popularity.
He began securing primetime slots in early 2021 as a result of the show's increasing popularity.
And it appears that there are no signs of it slowing down.
The first non-broadcast network late-night show to garner the most viewers over the course of a whole month is reportedly "Gutfeld!"
According to Independent Journal Review:
The show, which has only been on the air for about a year and a half, had more viewers than ABC, CBS, and NBC for the entire month of August, according to Mediaite.

Greg Gutfeld, who hosts the talk show, took his competition averaging 2.19 million viewers for the month, making it more watched than "The Late Show with Stephen Colbert" on CBS, which has previously held the title of "most watched."

"The Late Show" was hot on the Fox News show's heels averaging 2.15 million viewers, and "The Tonight Show With Jimmy Fallon" on NBC and "Jimmy Kimmel Live!" on ABC rounded out the top three, and have been in the top spots, since January of 2017.
For CNN and the other Big Media organizations, this is terrible news.
CNN lost up to 50% of its primetime viewers and 34% of its overall daytime viewers earlier this year.
It's been a truly terrible year for CNN so far despite the network having new ownership and a new CEO earlier this year.
Since it shut down before practically anyone could sign up for the program, to begin with, CNN's streaming service CNN+ is arguably the most embarrassing attempt to start a streaming service ever.
Even a New York Times article detailing how CNN's profits are plummeting as ratings plummet was released as well.
According on the NYT, "Projections from S&P Global Market Intelligence say CNN's profitability is on a pace to decline to $956.8 million this year. That would mark the first time since 2016 that the network had dipped below $1 billion in profit, according to three people familiar with its operations."
According to reports from corporate insiders, the company set modest 2022 profitability goals of $1.1 billion.
However, it's unlikely that it will even reach $1 billion.
Fox News, on the other side, has been enjoying enormous success, and they finished August with with another stellar showing.
And Greg Gutfeld's program probably had a lot to do with it.
Americans are utterly exhausted of CNN's lies and are sick to death of the network's absurd personalities like Don Lemon.
In no way, shape, or form does it appear positive for CNN.
One wonders if they will still exist in ten years.